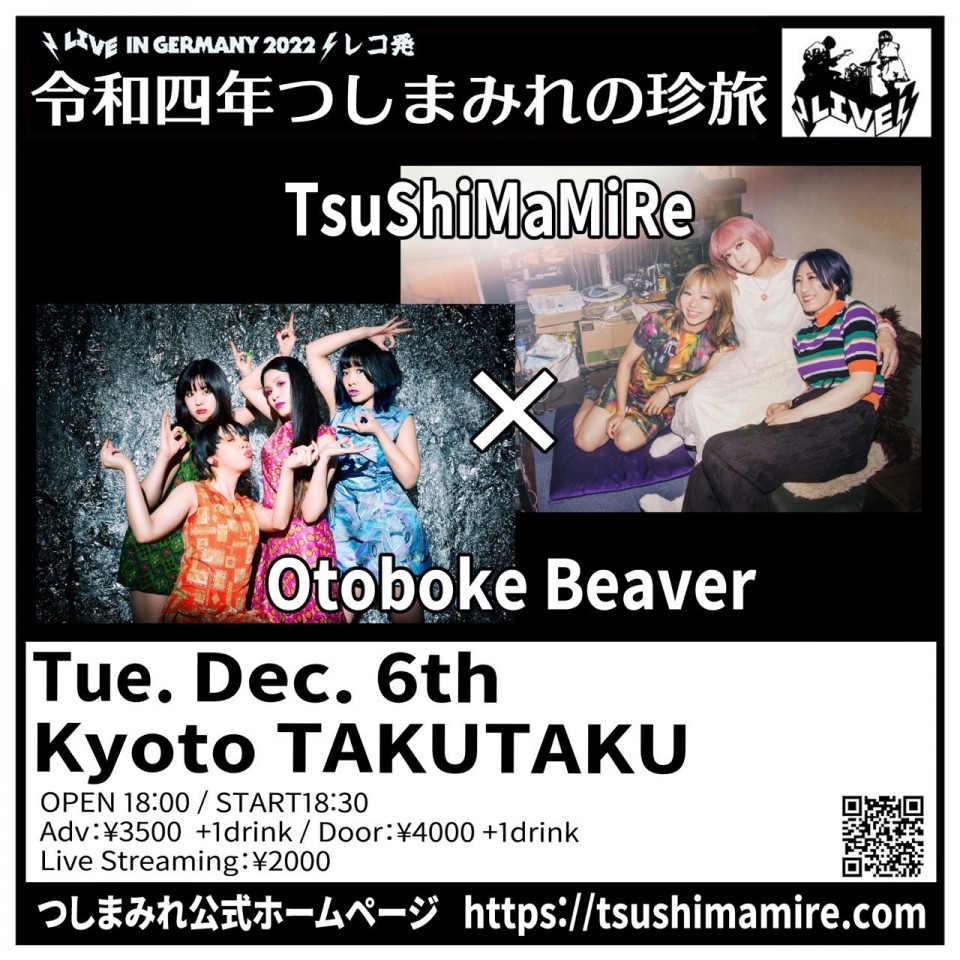 TsuShiMaMiRe Japan Tour 2022!!!

"Reiwa 4 nen TsuShiMaMiRe no Chin Tabi"
-LIVE IN GERMANY 2022 release tour-

2022.Dec 6
Kyoto TakuTaku

Otoboke beaver
TsuShiMaMiRe

Show will START at 18:30!!

These bands are two of the best Japanese girl rock bands ever!!
Come and witness their crazy energy!

Their songs are amazing and their performance will blow you away!

Don't miss it!!
Purchase Ticket
Live has already finished. Videos may be available, but please check the available period before purchase.